FISHING - WILDLIFE VIEWING - HUNTING
Kodiak Island, Alaska, is famous for huge Kodiak brown bears, world-class sport fishing, and the magnificent green that the island turns during the Summer--which is why Kodiak is sometimes called Alaska's Emerald Isle.

The Island of Kodiak is the second largest island in the United States, approximately 250 air miles southwest of Anchorage in the Gulf of Alaska. South Kodiak Adventures, LLC is located in the Village of Akhiok, on the Southern coast of Kodiak Island. See a map of Kodiak Island and where we're located.

South Kodiak Adventures offers high quality fishing and wildlife viewing adventures at a very reasonable price. For current rates / prices, please CLICK HERE.

SPORT FISHING

Our sport fishing packages include fishing for giant halibut, ling cod, and/or fishing for one or more of the five species of salmon abundant in the waters of Kodiak. Silver, king, and red salmon are everyone's favorite with either fly rod or spin fishing rod. Steelhead and other species are also available. See more information on our lodging and fishing packages.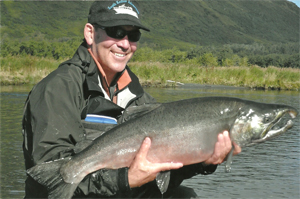 See some of our past fishing adventures:
Fishing Photo Gallery ~ #1
Fishing Photo Gallery ~ #2
Fishing Photo Gallery ~ #3
Fishing Photo Gallery ~ 2018
BIG GAME HUNTING

We are also pleased to offer unguided drop-off hunts for Sitka Blacktail Deer and Duck Hunts out of our comfortable lodge. For more information on our hunting packages, please CLICK HERE. Also see some of our hunting photos.

WILDLIFE VIEWING & PHOTOGRAPHIC TOURS

Kodiak Island offers unique beauty and wilderness blended perfectly to inspire every visitor. Our specialty is Kodiak brown bear viewing. Even long time residents are continually amazed at the Alaskan wildlife and spectacular nature that Kodiak has to offer. Our surrounding crystal waters, pristine wilderness and endless sky provide you unequalled exposure to mother nature and Alaska's unique wildlife. For more information on our wildlife viewing packages, please CLICK HERE.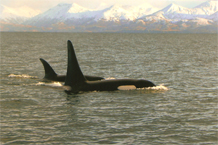 On Kodiak Island you will find hiking, wildlife viewing, fishing, hunting, all at your fingertips, just waiting to create some wonderful memories that will be yours to share for a lifetime.

For information on Transportation to Kodiak and this year's Rates CLICK HERE.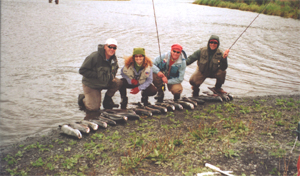 For booknd
For more information, please contact us at:
Open for Business in 2021

SOUTH KODIAK ADVENTURES
ATTN: GARY ROZELLE
PO Box 5033
Akhiok, AK 99615
Telephone : 907-727-6331
or 907-836-2846

Fax: 907-836-2847

EMAIL : garyrozelle@icloud.com
(Note: Internet email service to Kodiak Island is sometimes unavailable.
Accordingly, it is best to contact us by telephone if possible.)